registration charges
Industrial Products Catalogue website with a business promotion module for promoting business on web and Web Branding Activity.
Features Availed with each Plan
IP001 : Detail product profile Listing with One Product Images, Company Logo Banner
IP002 : Features of IP001 with Gallery of products image with zoom image feature and slide show listed on the each product profile ( 5 Images per product)
IP003 Features of IP001 & IP002 with Online Contact us form Listed on each products Profile page, with Company profile attachments
IP004 : Features of IP001,IP002 & IP003 With Leased website on an independent domain name, two free press review article on our online industrial news website industrialnews.in
CLICK HERE TO SUBMIT YOUR PROFILE
Rates of various plans for listing products profile on industrial product
| | | | |
| --- | --- | --- | --- |
| Sno | Plan | Products Listing | Rates (Annual) |
| 01 | IP001 | 1 Product | Rs 3,000 |
| 02 | IP002 | 5 Products | Rs 12500 |
| 03 | IP003 | 10 Products | Rs 20000 |
| 04 | IP004 | 20 Product | Rs 30000 |
Above Rates are valid till 31-MAR-2013 rates will be revised on 01-APR-2013
Exclusive category Plan (IP005): Exlusive listing of products (upto 50 products in a custom category with no competitors products listed in that category cost of Rs 50,000 for exclusive category. All features of IP001,IP002,IP003,IP004
SEO Optimized Profile : Rs 2000 extra per profile.
SEO OPTIMIZED PRODUCT PROFILE Profiles will be listed on google in top 20 for product specific search key phrase.
Some Feature Summary
Website is provided with high end intrasite basics and advance search.
Online Newsletter signup
Detail Product Profile page which can be also hot linked with related products
All detail Product Profiles are generated with the search engine keywords(provided by the clients)
Categorized navigation with image thumbnail sub category
Each Detail Product Profile Will have a Banner/Logo Of the Parent Company with Link Back to official website of the client, this is to provide branding and also divert traffic from product profile to parent website.
Details Image on the product profile page
Advantages Of Listing A Detail Product Profile

More exposure on web
Link Back from each profile to official corporate website which has and impact on the PR(Pagrank) value of the domain name
Business listing in various search engines.
© siteadmin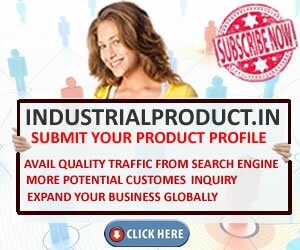 Rate this article