Metal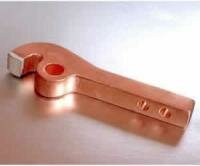 Copper forgings are extremely ductile due to the malleability properties of copper which enables to a forging of copper without formation of crack due to impact which arises in the forging process for any metals.Component that are manufactured using Copper forgings and brass forgings are high quality components and maintains high integrity and dimensional tolerance with surface finish of the products that are manufactured by use of copper forgings ... Read details
List of suppliers , exporters, manufacturer in india involved in manufacturing of various metallurgical related industrial products in India.
total:
2
| displaying:
1 - 2

We are importers of Pet bottle scraps in India. The pet bottle scrap is used by us to manufacture pet bottle flakes. ... Read details
Featured Company
Manufacturer and supplier of industrial storage solution racks and shelf.