GC Sheets supplier In madhya pradesh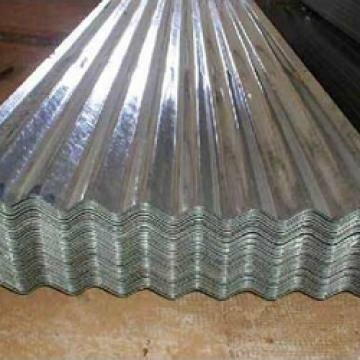 We are one of the leading distributors or GC Sheets and also an authorized distributor of TATA shaktee galvanized corrugated sheets which are marketed under the brand name of TATA SHAKTEE GC sheets.
We are leading Supplier and authorized distributor of g.c sheet, galvanized corrugated steel sheets and zinc coating g.c sheet. The GC sheets are manufactured with world class technological expertise, these GC Sheets are stronger and longer lasting than any other ordinary GC Sheets.
We offer a comprehensive range GC Sheets and Corrugated Steel Sheets. These GC sheets have carved a niche in domestic as well as overseas market. These GC Sheets comes with zinc coating which offers a great durability of GC sheets. GCsheets are widely used for roofing and its the roof that has to take the brunt of nature's extremities during its entire life and hence utmost care must be taken in selection of the right roofing material. These sheets are uniformly coated, so corrosion finds no weak spot even when fixing nuts and bolts. And better coating adherence protects the sheets from scratches and other damages.The GC sheets are of uniform thickness, length with an adequate zinc coating on the GC sheet.
Corrugated Galvanized Steel Sheets that are supplieed by DDHK which is a leading supplier of the galvanized corrugated steel sheets of various brands and makes and is an authrozed distributors of TATA Shaktee Wide GC sheets
Characteristics of the GC sheets :
Precisely corrugated
Excellent zinc coating
Assured corrosion protection
Environment friendly
Supreme performance
Application Of GC Sheets
Roofing applications
Furniture industry
Peripherals engineering
GC Sheets Dimensions
1220mm wide GC sheets
910mm wide GC sheets
We have sales offices and distributors of GC Sheets the following cities in the State Of Madhya Pradesh
Indore, Jabalpur, Gwalior, Bhopal and we also cater to supplies of GC sheets to various other cities in the state of Madhya Pradesh