Taper Roller Bearing Manufacturer India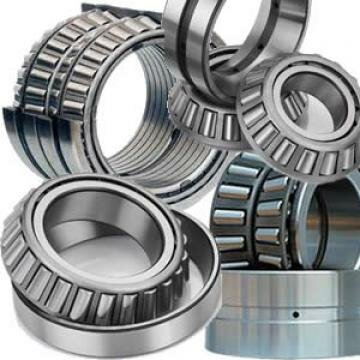 Our success story as a industrial bearing manufacturer is largely due to our passionate pursuit of quality and standards of our bearings. With our prime focus on manufacturing high quality industrial bearings and restrains on cost, having a satisfied list of customers globally which are also market leader in manufacturing of various products has made us among India's prominent engineering companies involved in manufacturing of Industrial bearing.
We manufacture large variety of taper roller bearings which are widely accepted by our clients from various industrial application, our taper roller bearing are known for its durability and heavy duty can can sustain high operating loads under rough operating conditions.The taper angles in the taper roller bearing enables the bearing to handle a combination of radial and thrust loads. The steeper the cup angle, the greater the ability of the tapered roller bearing to handle thrust loads.
Our tapper roller bearings poseses high prescision with quality, design and functioning. Tapered roller bearing are available with us at a most reasonable price range.

Single Row Taper Roller Bearing
The single row taper roller bearing are the most widely used bearing that are categorized under the tapered roller bearing.single row taper roller bearing comprises of the cone assembly and the cup. It is usually fitted as one of an opposing pair. During equipment assembly, single-row bearings can be set to the required clearance (endplay) or preload condition to optimize performance.
Single-row taper roller bearing consist of a positive roller alignment which ensures genuine rolling motion and generates a force termed as seating force which pushes the roller against the cone large rib. This seating force prevents the rollers from skewing off apex, thereby keeping them positively aligned and located against the cone large rib.

Double Row Taper Roller Bearing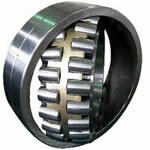 Double or two row tapered roller bearings consist of Double row taper roller bearings that have tapered inner and outer ring raceways between which tapered rollers are arranged.The tapered double row roller bearing feature double cups and two single cones. Double- or two-row tapered roller bearings are available in a variety of configurations for general industrial and automotive applications. The design of double row taper roller bearing makes the taper roller bearings most suitable for the operating condition where a combined radial loads and axial loads are encountered.Double row tapered roller bearings are most commonly used as roller bearings in gears, reels and adjusting mechanisms


Four Row Taper Roller Bearing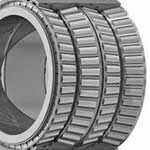 Four row tapered roller bearing are also termed as multi row tapered roller bearings.Four row Taper roller bearings consits of a solid cone and cup with tapered raceways and tapered rollers with cages that constitutes a four row tapered roller bearing.The design constraints of a four row tapered roller bearings, makes it such that it must be installed as complete bearings in the chocks. Four row tapered roller bearings are widely used for rolling mill bearing arrangements where rolling speeds vary from slow to moderate. Four-row tapered roller bearings combine the inherent high-load, radial/thrust capacity and direct/indirect mounting variables of tapered roller bearings into assemblies of maximum load rating in minimum space.
Components that comprises a typical Taper roller bearings are Cone, or inner ring,Cup, or outer ring,Tapered rollers or rolling elements,cage, or roller retainer.
Keywords : taper roller bearings, manufacturer of roller bearings, taper roller bearings manufacturer, taper roller bearings supplier, single row taper roller bearings, single row tapered roller bearings, double row tapered roller bearings, double row roller bearings, tapered roller bearing manufacturer, single row tapered roller bearings supplier, double row taper roller bearings manufacturer, double row tapered roller bearings suppliers, supplier of single row roller bearings, double row taper roller bearings exporters, taper roller bearings suppliers