Pet Straps Manufacturer India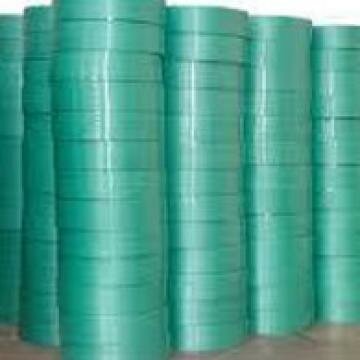 We are manufacturer and supplier of Pet Strap rolls in based in India. Pet straps manufactured by us are known for t qualities with properties like high impact resistance that makes these tolerable to adverse conditions and most suitable packaging straps for packing of various materials. PET Straps are better able to absorb high shock in handling and transportation, can keep load secured more effectively, and have greater elasticity, which is a critical advantage in compensating for tension losses.
PET straps creates a safer working environment for packaging for users as it dose not have sharp edges so there is no risk of injuries while tightening or cutting the straps. We are manufacture and offer pet straps in various sizes in different thickness with an option of printed pet straps.
PET Strap is recognized as a new environment protective strapping material to substitute Steel Strap & PP Strap. These pet strapping rolls are not only the aggregation of the intensity and the tenacity of steel strap, but also have overcome the disadvantage of the tradition packing material such as insufficient intensity, brittle and so on.
Some advantages of PET STRAPS


Pet Straps has a high Tensile Strength
Excellent Tension Maintenance
Pet straps offer high resistance to rustng and chemical reactions
Very Flexibility for convenient operation
Weather Resistance
Perfec Economical Application for packaging
Page Keyword : PET Strap, PET Strap manufacturers, PET Strap suppliers, PET Strap manufacturer, PET Strap exporters, PET Strap manufacturing companies, PET Strap traders, PET Strap wholesalers, PET Strap producers