Polypropylene / PP Woven Fabric Sheets Manufacturer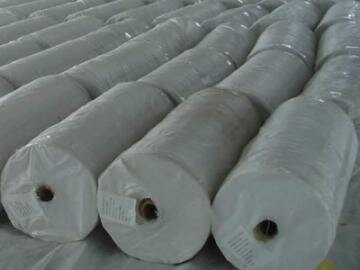 we are manufacturer of Laminated Polypropylene / PP Woven Fabric sheets in India. SPIPL is is an established manufacturer & exporter of laminated and Un-laminated PP Woven Fabric which has a wide range of industrial for packaging solutions like wrapping of steel coils, tyres, yarn cones and other industrial products.
These PP woven fabrics are suitable for multiple packaging. PP woven fabric manufactured by us are available in different dimension these fabrics can also be manufactured and supplied according to custom specification for bulk supply of PP wovven fabric sheets. Our clients can avail from us an exclusive range of un laminated pp woven fabrics sheets that find application for packaging of paper rolls, textile fabrics, old cloth, all types of rubber tyres, steel coils and galvanized pipes.
Applications of PP woven fabric sheet manufactured by SPIPL
Wrapping of paper rolls, paper bundles, steel coils, tires, yarn cones etc.
Making bags on automatic cutting & stitching machines.
fabrics are used by manufacturers of tarpaulin and bags that are used in the packaging of rice, cement etc.
Another high technical and high tenacity product we offer is fabric for dunning bags. In general, our fabrics find application for packaging, scaffolding and various other end products. Standard compliant, our range is available in various specifications to the clients.
Polypropylene sheets / PP sheets Properties
Excellent

Thermoforming




Low moisture absorption

Good abrasion resistance

Electrical Insulating properties

High Strength

High percentage elongation at break

Usable at Temp. at wide range of temprature -50'c to 85'c

No water absorption
PP woven fabrica sheets are available in customized specifications, our un laminated pp woven fabrics are ideal for running on automatic cutting and stitching machines. Moreover, these can be supplied in roll form as well as sheets or cut form.