Flap Gate Manufacturers India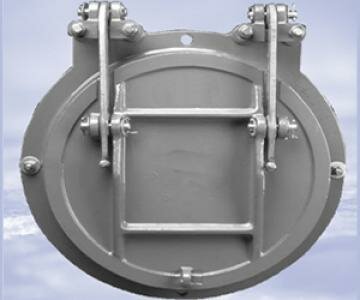 We are of of the India's leader for the design, engineering, manufacturing and support of Flap gate valves used for various water managment systetem and flap gates used in water control systems . With over decades of experience to manufacture fabricated flap gates, we can provide the water control system solutions for various needs to help better water management system by implementing flap gate valves manufactured by us.
No matter what type of gates your project demands,chances are excellent Hydro Gate has the right gates for your specific application. Our product offering is vast and can suit applications for a wide variety of industries. Choose from cast iron slide or flap gates, fabricated slide or flap gates, rectangular butterfly gates, stop logs, wall thimbles, lifts and accessories.
We manufacturer flap gates that are fabricated with different material of construction like cast iron or ductile iron, Frp, Stainless Steel, Aluminum the material of construction depends on the type of application of Flap Gates and it requirement. A small differential pressure on the back of the gate causes it to open automatically to allow discharge through levees, sewer lines or drainage conduits. When water on the face side of the gate rises above water on the back side, the gate closes automatically to prevent
backflow.
Fabricated Heavy Duty Flap Gates
These Flap Gates has the capability to provide a fabricated version of the Heavy Duty Flap Gate for special applications. This type of gate can accommodate odd size requirements or enhanced corrosion resistance than the cast iron line. Fabricated Flap Gates are offered in aluminum, stainless steel, or carbon steel and are designed with rubber seating faces. The fabricated version of the flap gate is designed to have the same functionality and performance as the cast iron version.
Some of the applications of FLAP GATES manufactured by us are :
Flap Gates Used For Flood Control
Municipal Projects uses flap gates mnufactured by us
Farm Levees
Flap gates used in Sewer Outfalls
Flap gates used in Industrial Waste Lines
Flap gates for Water and Sewage Treatment Plants
Tidal Drainage
Flap Gates Used in Irrigation Systems
Pump Discharge Water Control System
Keywords : Flap Gate Manufacturers India, Flap Gate Suppliers, flap gate cost,cast iron flap gate,frp flap gate,stainless steel flap gate, aluminum flap gate, aluminium flap gate, flap gate specification, flap gate specs,fabricated flap gate