Air Cushion Valves Suppliers In India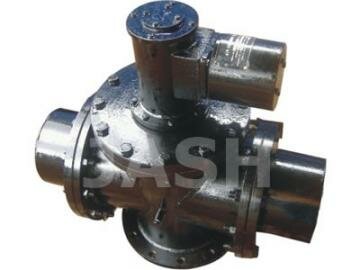 Air Cushion Valve Manufactured as per standard and custom design and it main application is for pumping mains for raw and clear water. air cushion valves are designed with perfection for trouble free and maintenance free operation in a water control system. Materials of Construction in AIR cushion valve is MS IS 2062, Internals with SS, Brass and Cast Iron at appropriate places. Rubber parts of Neoprene rubber.
AIR CUSHION VALVE

Operates to break the vacuum where seperation takes place and reduce the inertia of returning water column by using air taken i as cushion
Construction and working principle of AIR CUSION VALVE
Construction Features
Available in 100, 150, 200 and 300 mm NB

Rugged and sturdy fabrication of the air cushion valve

Flange mounted on toe of the pipe

Very light weight ball for effective control of water outlet

Stainless Steel grade 304 spring is used for longer life of the spring

MS epoxy painted body for surface finish is provided for air cushion valve
When The Pump Trips
As the seperation occurs, air is taken in through air inlet port at low differential head.

The air can be taken in even in presence of water at low pressure to prevent development of negative pressure
When water column returns
Air escapes port allows exit of air supply when pre-determined pressure is reached.

The compressed air offers a 'CUSHION' to the returning ware column.

Controlled release of air ensures that the velocity of the returning column is reduced.

Once all the air has escaped, the ball closes the passage and prevents water from leakage.
Salient Features
Self actuation

Does not require any external energy for actuation. Can be installed at remote locations.

Versatile. Can be used for almost all kinds of mains.

Flange mounted on the pipe
CONTACT US FOR YOUR REQUIREMENT OF WATER CONTROL GATE AND VALVES. SEND US YOUR CUSTOM SPECIFICATION FOR US TO PROVIDE YOU WITH BEST QUOTES.