Zero Velocity Valves Manufacturer India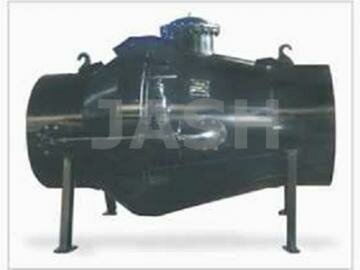 we are leading manufacturer of zero velocity valves which is marketed under the brand name of sureseal. Zero velocity valve is a water control hammer valves which are mainly used at water pumping stations for raw and clear water.Zero velocity valves are fabricated with MS IS 2062, Sliding surfaces lined with Stainless Steel and Brass / Gun Metal
Zero Velocity Valve
The purpose of use of zero velocity valve is to break the energy of returning water column by stoppig it just when its forward velocity reduces to zero.
Zero Velocity Valve Manufactued By JASHFeaturres
Offered in 100 to 2350 mm NB

Zero Velocity Valves are flanged and barrel end construction for piping connection applications

Dome profile designed for steady flow in zero velocity valve


Stainless steel conical springs are used in zero velocity valve for high sensitivity and low head loss.

For inspection & maintenance, small values below 1200 mm NB are provided with hand held hole larger than 1200 NB are provided with manhole.

Bypass circuit to break the vacumm arising upstream due to closure of zero velocity valve.
Forward Flow Condition in zero velocity valve

The water pushes the disc away from the seat on the sensitive conical spring.
This design is made such that it allows the water to flow even when the flow is as low as 25% of the designed flow. The dome of the valve is designed for steady state flow and low head loss.
Returning water column conditions in zero velocity valve

As the forward velocity of water reduces to near zero, the springs close the disc on the seat and breaks the returning water column to prevent possitive pressure.

Bypass valve allows required water to flow upstream to fill the vacuum arising due to closure of valve.
LET US BE YOUR ZERO VELOCITY VALVE MANUFACTURER FOR YOUR CUSTOME APPLICATION IN WATER CONTROL SYSTEM.
---------------------------------------------------------------------------------------------------------------------------
Related website
zerovelocityvalve.com
weirgatevalve.com