Anti friction Bearing Repair India [Arconomic]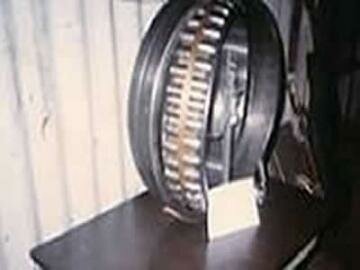 Repairing and recondition of various types of anti friction bearing and rebuilding of large anti friction bearing. Bearing is an machine element that permits free motion between moving and fixed parts. Anti frictional bearings are essential component of a mechanized equipment. Anti friction bearing holds or guide moving machine parts and minimize friction and wear.
An antifriction bearing, also known as a rolling contact bearing, is justified over a journal or fluid film bearing when very little friction is needed for low differential surface speeds. Of course, the extra mechanical complexity of anti friction bearings drives up their cost when compared to similar journal bearings.we repair and manufacturer modular design for flexible and highly productive microfinishing of antifriction bearing races
WE offer performance gurantee for all repairing jobwork of anti friction bearing done by us

Even under the best managed operating conditions, a precision anti-friction bearing eventually fails due to persistant wear and tear in various operating conditions. Use of reconditioned bearing reduces the add on cost of an antifriction bearing for additional life is a way to minimize replacement expense. Anti friction Bearing repair is a highly specialized technology. We are experts in Anti friction bearing repair jobwork with our ARCONOMIC process.
Types of bearings repaired include spherical roller bearings, tapered roller bearings, cylindrical roller bearings, ball bearings, thrust bearings, Z mill bearings, and triple ring bearings.
Contact the Crankshaft Manufacturer & Crankshaft Repairing/Rebuilding Service provide by submitting the form below
Page Keyword anti friction bearing, anti friction bearing repair, anti friction bearing manufacturer India, anti friction bearing suppliers, anti friction bearing maintenance,refurbished bearing