Power Contactors Manufacturer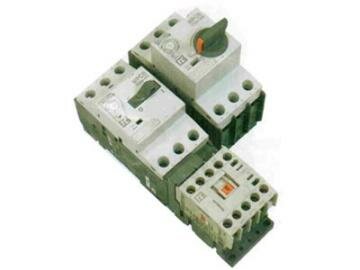 We are manufacturer in india involved in manufacturing of wide range of power contactors which comply to various international standards. The power compactors are suitable for a wide range of applications in power circuits. The broad range of power contact that are manufactured by us can meet all your needs of power contacts. The power contact are low cost and easy installation and maintenance
2 Pole Power Contactor : An invoative power contactors manufactured by us to meet the long standing need of the market for single phase power control.
Industrial Control-Definite Purpose Contactor : Single pole power contactors used in various applications like Air Conditioning, Refrigeration and Resistance Heating. These power contactors are available in two ratings of 25 A & 40 A and come in various configurations to suit various requirements.
Citation M contactors : These power contactors have been with high performance parameters and easy maintenance. This range of pwoer contactors is suitable for mill duty, crane control, MCCs, switching solenoids, capacitor banks and lighting and heating circuits.
DC Contactors : DC Contactors, Plugs & Socket are with integral switching device. This design has overcome inherent disadvantages of conventional plug & socket rendering them extremely safe, reliable and long lasting.
Power comtactors manufactured by us features
Dust free encloures for coil and poles protection of power compactors
Power contactors contaSuitable for tropical conditions
Alpha numeric terminal marking provided in power compactors to eliminate wiring error
Front On/Off mechanical indication for visual inspection
Easy replacement of contact/coil of power compactors
Overvoltage and under voltage coil protection in power compactors
Keywords : Power Contactors Manufacturers, Power Contactors Suppliers, 2 pole power contactors. contactors manufacturer in india, DC contactors manufacturers, dc power contactors manufacturer