Pet Bottle flakes manufacturers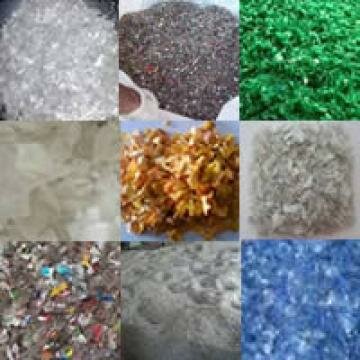 Located in central India we are manufacturer supplier and exporter for PET bottle flakes. We manufacture various types of PET flakes in various colors like white, green pet flakes , etc. our latest machinery and infrastructures enables us to be a leading PET flakes manufacturer in India and pet flakes prices which are most competitive with our competitors.
We are the only company located in central India with a waste bottle recycling plant and a leading manufacturer of PET bottle Flakes which has a global demand. A fully automatic and integrated plant for washing – grinding – drying has been put up to recycle 1000 tons of waste PET bottles every month.
We manufacture and supply PET Flakes that are available in various sizes of cooling to meet different needs of customers. PET flakes are alos supplied in various different colors are per the demand of the customers.
Application of PET Bottle flakes manufactured by Us

PET Bottle Flakes are used in the following industries
Polyester Staple Fiber : which is subsequently used in making yarns , stuffed toys , pillows , mattresses etc .
PET Sheets
PET Straps
PET Bottles
PET bottle flakes agaist order can be available in following colors
White PET flaskes
Green PET flakes
Brown PET flakes
we are manufacturer and suppliers of PET flakes that are available in various sizes as washed and unwashed pet flakes. clear pet flake price are most atractive and is best buy price for all PET flakes buyers globally.
Flakes are packed in 25 kg bags / 300 kg jumbo bags.





OUR PET BOTTLE FLAKES PRICE ARE MOST RESONABLE FOR PET BOTLE FLAKES BUYERS
Keywords : PET bottle flakes manufacturer India,PET flakes suppliers, washed pet flakes, hot washed pet flakes, recycled pet flakes, recycled pet flakes India, pet flake scrap supplier, unwashed pet flakes