Pistons Manufacturers In India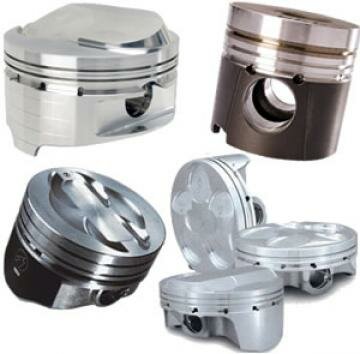 Pistons Manufacturers, Pistons Manufacturers India, Pistons suppliers, piston suppliers india,automobile piston manufacturers india, heavy duty pistons, piston cylinders, best quality pistons, 2 stroke pistons manufacturers india, 4 stroke piston manufacturers
Pistons manufacturer in India, offering a wide array of complete piston, cylinder blocks, piston rings, piston kit, liners. With a valuable expertise of in the piston casting and manufacturing with decades of experience. Over a period of time since our inception as a piston manufacturers in India we have attained global exposure of our pistons which are used by many clients in domestic and international market of automobile pistons and large piston used in various engineering applications assemblies.
As a leading quality pistons manufacturers in India we have a high end production facilities that is backed up by, well equipped most modern tool room, and laboratory, utilizing with CNS turning and machining workshop with most sophisticated camless profile turning CNS machines.Over the years we have delivered in manufacturing of high quality pistons that have largely been responsible for our winning edge and to be established in the global market of piston ring manufacturers. We leave no space for any enhance of our production line and manpower for a better quality pistons manufactured by us.
Pistons for Commercial Vehicle, Tractor and Stationary engine Applications

We are manufactures a wide range of pistons used in modern IC engines of various vehicles. The expertise in manufacturing of pistons enables us to design and produce aluminium piston to increasing loads through advanced developments of materials and metal-matrix technologies.
Pistons for Passenger Car and Light Motor Vehicle

We manufacturer Pistons for Passenger diesel Car and Gasoline /petrol applications. Pistons manufactured by us are either cast or forged and are weight optimized for passenger Car Gasoline engines. We manufacture cast ring carrier pistons for passenger Car Diesel Engines made from high temperature resistant aluminum alloys both with and without cooling gallery.
Pistons for Small Engines And two wheelers engines

We produces Pistons for 2-stroke & 4 stroke engines used in two wheeler as small engines. The pistons are produced from eutectic or hypereutectic light alloys using the permanent mold casting process.
Features Of Our Pistons
Pistons for wide range of bore diameter
Ultra modern casting facitly for piston manufacturing and processing
Forged Pistons
Ni-Resist and Dual Ni-Resist Pistons
Conventional composite pistons
Large single piece Aluminum Pistons
Pistons with Low weight and high structural rigidity
Highly suitable for increased specific power output
High pressure turbo charging with inter cooling
Page Keywords : Pistons Manufacturers, Pistons Manufacturers India, Pistons suppliers, piston suppliers india,automobile piston manufacturers india, heavy duty pistons