Automotive Radiators Manufacturer
We are radiator manufacturer in India without existence for more than a decade and have been trusted suppliers for radiators to various automotive industries and also radiators used in various industrial applications. we are the leading radiators manufacturers & radiator suppliers which includes automotive radiators & industrial radiators which are of high quality in terms of raw material used for the manufacturing of radiators for various cooling purpose
Leading Radiators Manufacturers & Suppliers
We are manufacturer and supplier of wide range of automotive radiators Industrial Radiators, construction machine radiators and radiators for earth moving equipments. These raw material used to manufacturer radiators are high quality Copper & Brass material the composition of which varies as per the requirement of customer for raditors which are specific to its application.

We offer a wide range of Radiators, which are manufactured using superior quality Foils /Sheets of Copper and Brass. These are manufactured using solders of high purity and thus, ensure good and strong bonding for all terrain applications. Complying with leading quality standards, these are suitable for Agricultural Tractors in the range of 25HP to 70 HP. We also offer automotive radiators for cars, three-wheeler, multi utility and light commercial vehicles.
Automotive RadiatorS Manufacturer & Suppliers
We are a leading manufacturers and suppliers in india for a wide range of Automotive radiators. Our automotive radiators are used in various automobiles raditors that we manufacturer are
car radiators

bus radiators

trucks radiators

tractor radiators

harvesting machine radiator

boat radiators

ship engine radiators
Industrial Radiators Manufacturers & Suppliers

We are a well known name engaged in manufacturing a qualitative range of industrial radiators and industrial radiator cores which are designed and developed as per client's specifications and the application for which it is being used.
These industrail radiators are classified as heavy duty Radiators which are genrerally used as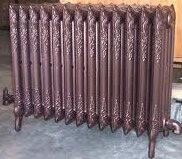 Industrial engine radiators

Radiators for compressors

Radiators for Cranes

Bulldozers Engine Radiators

Dumpers Engines Radiators

Radiators Ofr Loaders Engines

Radiators In Earth Excavators Macines
Manufacturer for customized Radiators And Radiator accessories
Our modern production line facilities for radiator fabrication features an advanced range of production machinery equipment and effective use of latest technology assists us in manufacturing quality radiators, which are used as an automotive radiators and industrial radiators for various cooling purpose of the heat generated in engines.